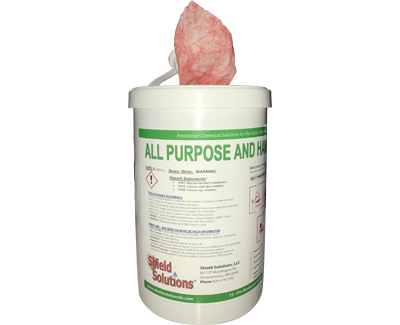 All Purpose and Hand Wipes
$ 25.99
All we can say is, "Wow!", and you will too. When we say All Purpose, we mean All Purpose.
We like to call them the gentle giant of cleaning wipes. These big wipes take a powerful swipe at dirt and grime, but they won't harm skin or scratch surfaces. Use them virtually anywhere!
Hey, RVers & truckers, they work great on windshields and grills for removing bug splatter!
Who doesn't need a wipe like this?
The details:
Each canister contains 75 large 10" x 12" tough towels saturated with a pH neutral cleaning solution that is safe to use on skin and just about any surface. Use these wipes to remove grease, oil, road tar, paint, caulking, bug splatter, and more. Will not scratch glass, mirrors, fiberglass, painted surfaces, chrome, stainless steel, granite, formica, or plastic. The uses are endless.